Teaming Up for the 6th annual Union Miracle Bowl
The 6th Annual CMN Union Miracle Bowl took place on October 1ST, and it was an amazing success raising $31,253 for KU Medical Center. Sponsored by Pipe Fitters Local #533 and Roofers Local #20, over 100 Labor Union members representing a variety of different locals in the Kansas City community came together to strike up some fun and support Children's Miracle Network. Funds were raised through sponsorships, individual fundraising, and several exciting raffle opportunities.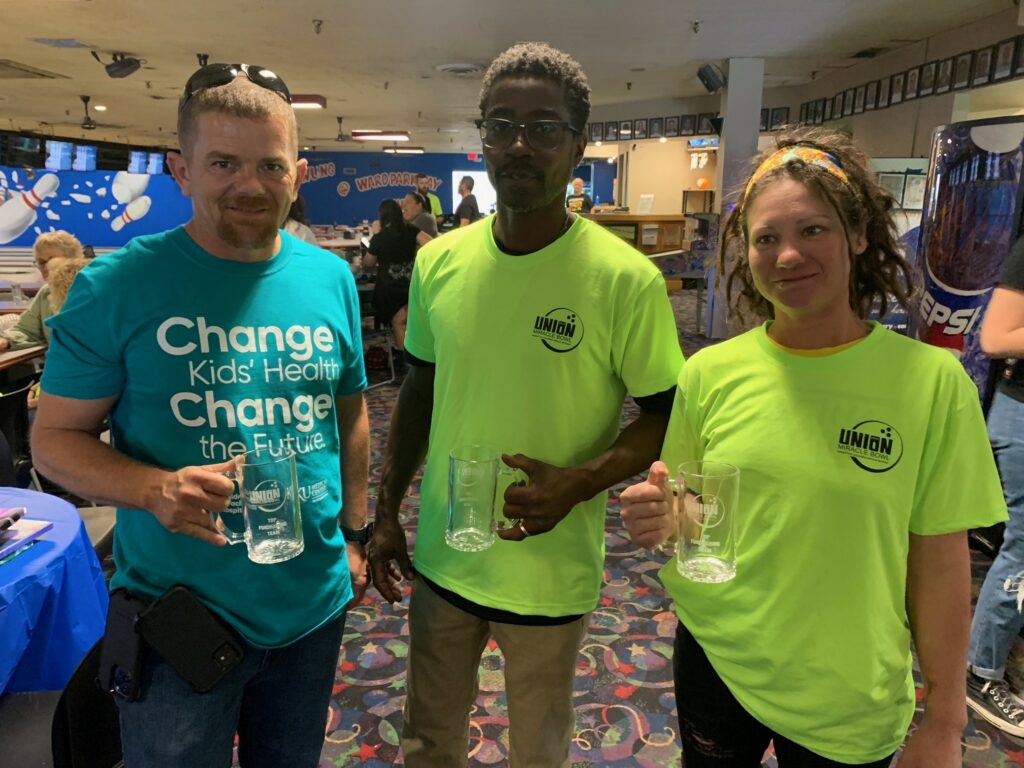 We are thrilled to recognize Roofers Local #20 as the Top Fundraising Team and Paul Post from Roofers Local #20, our Top Fundraising Individual for raising a remarkable $4,050.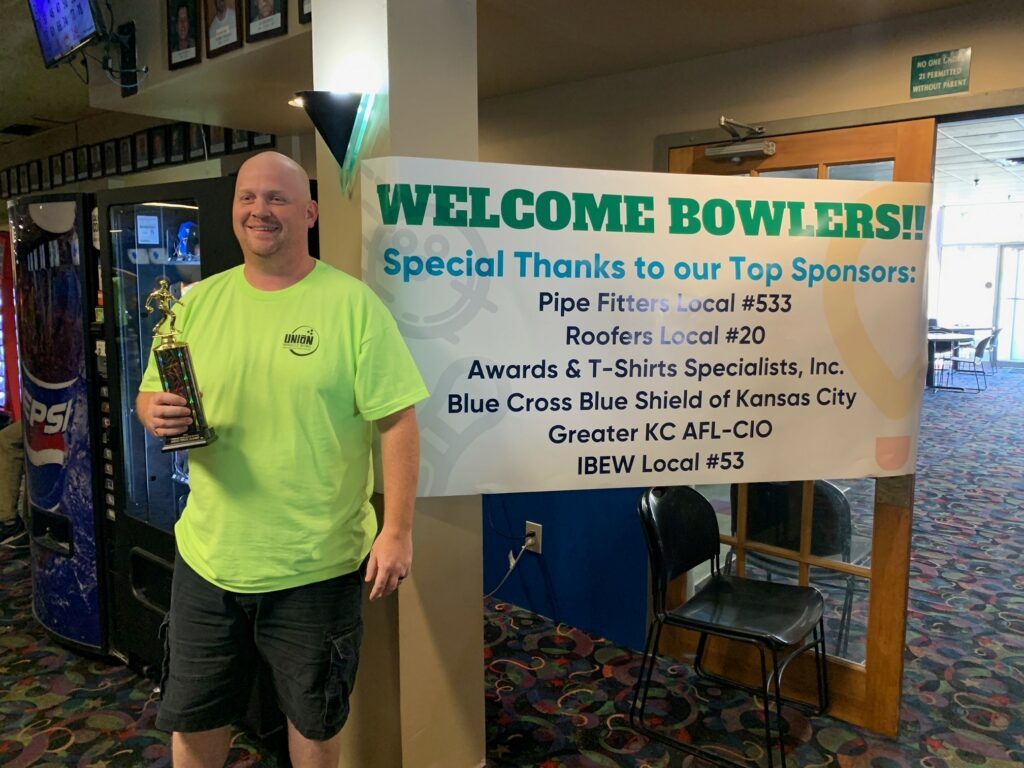 Congratulations to our tournament Champions, Plumbers and Gas Fitters Local #8 and to Sheet Metal Workers Local #2 for their impressive 2nd place finish. Cheers to our top men's bowler, Duncan Schmitz and top women's bowler, Gabby Hubbard, both from IBEW Local #124.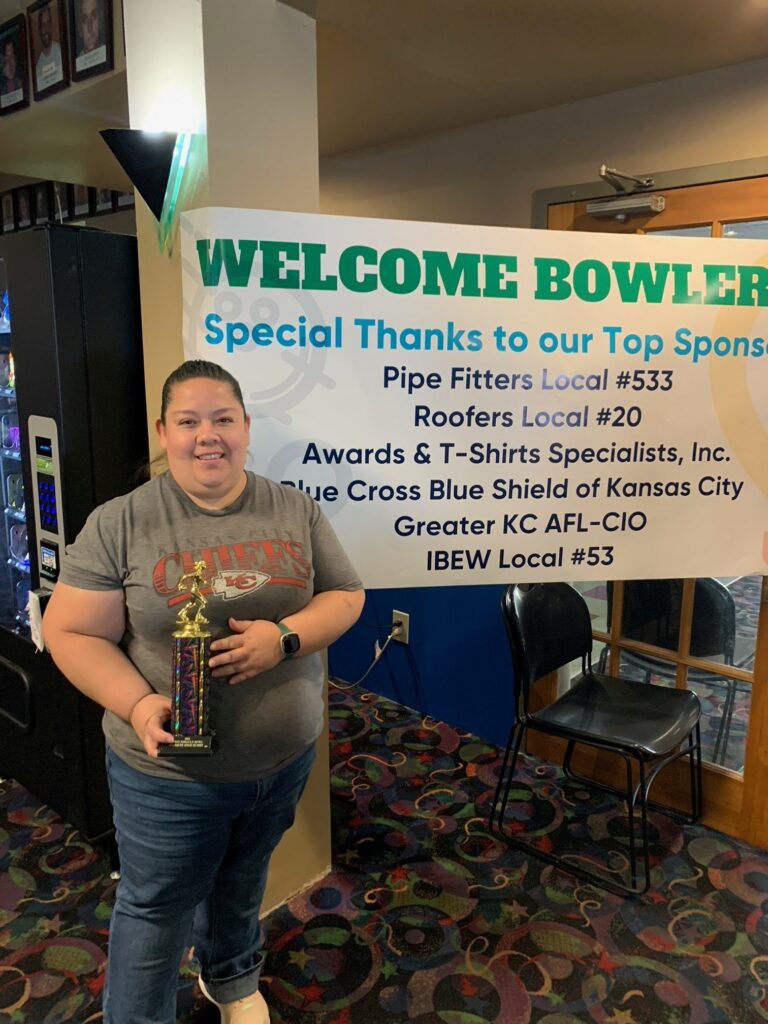 Thank you to Ward Parkway Lanes for hosting our event each year and to Sarpino's North Leawood for always providing a delicious lunch. Special thanks to Awards & T-Shirts Specialists, Inc. who generously donated the event t-shirts and awesome awards for our participants. The great success of our raffle and the variety of items were made possible through the kindness of countless donors, including Pipe Fitters Local #533, Cumulus Media, OPCMIA Local #518, and Westlake Ace Hardware-Hwy 291 in Lee's Summit.
Finally, heartfelt recognition goes to this year's planning committee: Becky Capper of AFL-CIO, Heather Figous of Awards & T-Shirts Specialists, Inc., Kevin Hendrickson of Pipe Fitters Local #533 and Paul Post of Roofers Local #20 for sharing their time and enthusiasm for making every aspect of this event fun and memorable.