KU Medical Center
Kansas City, Kansas
KU Medical Center operates a state-of-the-art hospital inpatient unit, a Level III neonatal intensive care unit, and a number of primary and subspecialty care clinics that serve pediatric patients throughout the region.
How Your Dollar Helps Patients at
KU Medical Center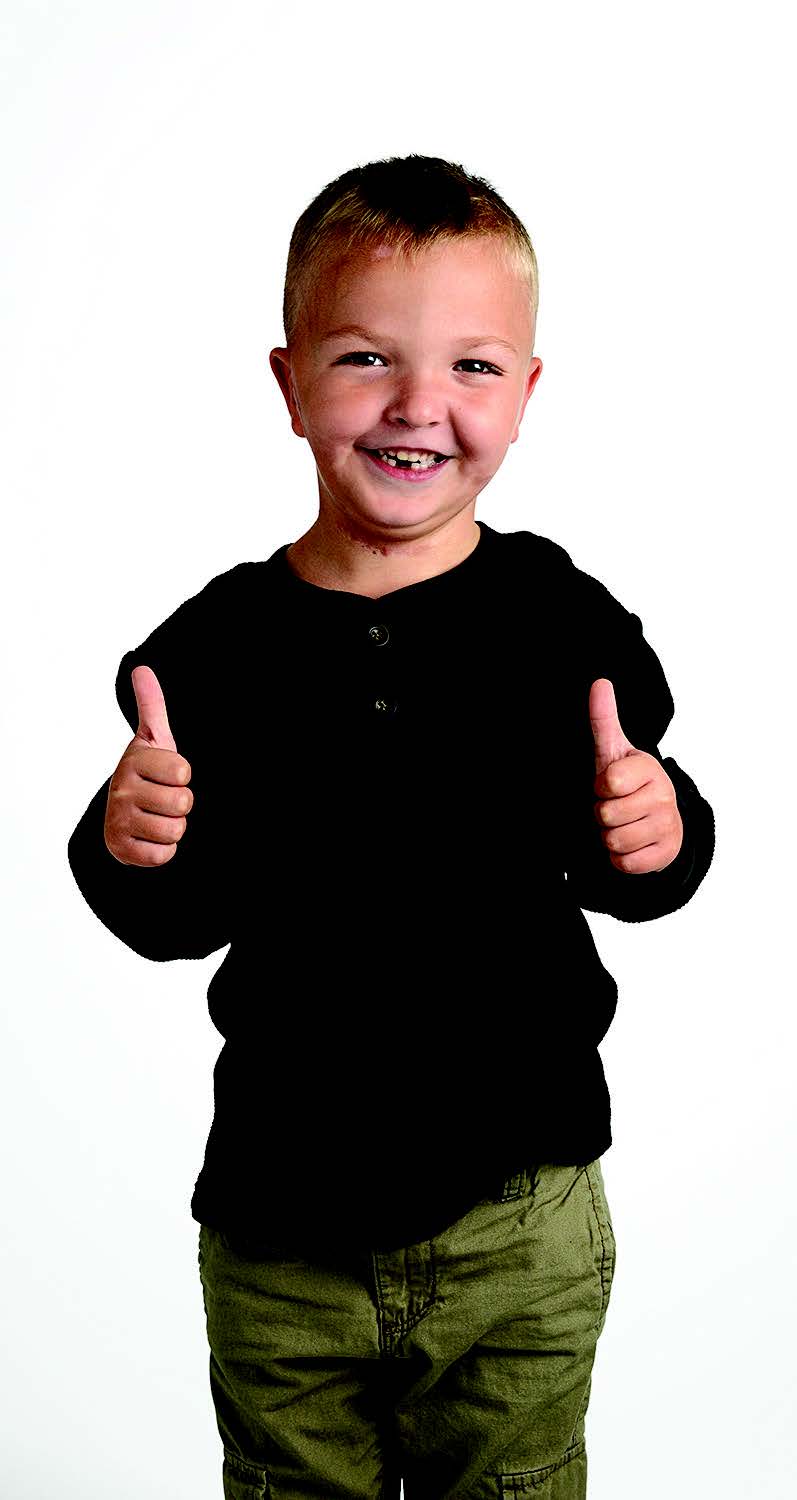 Charitable Care
For Kids LikePreston
When he was born in 2011, Preston was diagnosed with failure to thrive and atresia of the right ear. At five-weeks-old, he was transferred to KU Medical Center to undergo an airway scope and while under anesthesia, he had a laryngospasm. He coded on the table and doctors performed an emergency tracheotomy to save his life. His medical journey didn't end there; when he was 18-months-old, he had his first airway reconstruction surgery. He has since had an additional reconstruction surgeries and is breathing better than ever. He wears a Bone Anchored Hearing Aid to assist with his hearing, and has had six reconstructive surgeries to correct the appearance of his ear. In November of 2017, Preston was scheduled for surgery to permanently mount his hearing aid, but two weeks before the family got the devastating news that their insurance had denied coverage of the procedure. Thanks to Children's Miracle Network Hospitals, Preston was able to have his surgery! Today, Preston is the healthiest he has ever been. He loves playing hockey in the driveway, spending time with his twin brother, Reid, and playing Legos. He loves to laugh and wants to be a Spy Agent when he grows up.
KU Medical Center located in
Kansas City

, KS

Only an academic health center has the combination of research and care needed to treat your child today and find the treatments of tomorrow. KU Pediatrics provides outstanding medical services and programs for children, teenagers and young adults. Our providers constantly strive to give your child the best and most comprehensive care possible. We are dedicated to excellence in patient care, teaching and research.
ShawnSchaller.com
By: Shawn Schaller
ShawnSchaller.com's campaign intends to channel passions for beloved pastimes into a great cause, th...
Show You Care
Get a free Miracle Band to represent the more than 10 million kids who enter a Children's Miracle Network Hospital for treatment every year.
Put Your Money Where The Miracles Are