Cheers to our 2022 CMN Market Champions, Kate and Karly!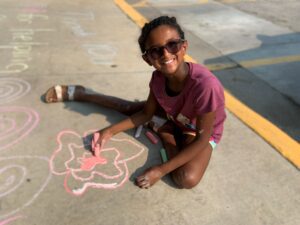 CMN is thrilled to start a new year of fundraising and miracle making at KU Medical Center with Kate and Karly Herschberger as our 2022 Kansas City Market Champions. Together they will represent CMN KC Heartland on campaign materials throughout the year as well as special projects to help localize CMN fundraising efforts. We are proud to have them both represent
Kate and Karly were both born at KU Medical Center, two and a half years apart, both adopted by the same loving parents and both beginning their own unique medical journey.
Kate was born a happy and healthy baby, meeting milestones on time or early.  When she was two and a half years old, they welcomed their newest family member, a tiny little 4-pound baby who had just spent the last month in the NICU at KU Medical Center. As Karly grew, she was late reaching most of her milestones, had hearing issues due to repeated ear infections and her parents just knew something more was going on, they just didn't know exactly what.  Finally, at 20 months old, they had an official diagnosis:  Cerebral Palsy. She began water therapy and receives Botox injections every 12 weeks to help her stay as mobile as possible.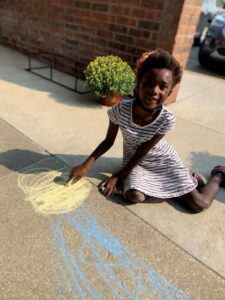 In the meantime, Katelyn had grown to become a good student but in First Grade, she began to struggle with reading and started to fall behind.  She was diagnosed with an eye condition called Convergence Insufficiency and began vision therapy.  Kate worked hard, succeeded in getting her scores up, when a new obstacle presented itself: Kate was diagnosed with ADHD.  She immediately began occupational and speech-language therapies to teach her how to utilize her strengths to overcome her deficit.  She does not let obstacles get in her way! She is now a straight-A student, plays on a competitive soccer team and aspires to be a pediatrician so she can help kids with autism.
Kate is also Karly's fiercest protector and biggest fan. Once Karly was diagnosed with Cerebral Palsy, she began Physical, Speech and Occupational Therapy.  Because Karly's body was working so hard to reach the necessary gross motor milestones, her speech development was significantly behind. At 3 years old, she was basically non-verbal. As a result of her different
therapies as well as a Botox regimen every 12 weeks consisting of 20-30 injections all over her body, Karly has now reached her speech goals and can participate in her favorite activities: soccer, swimming, gymnastics, and dance.
Kate genuinely looks up to her younger sister and regards her as a superhero because of all she has accomplished.  These two girls, now sisters, were brought together to not only be family, but friends.  And it all started with the care they received at KU Medical Center and that care continues to help them reach their goals still today.
Congratulations Kate and Karly!